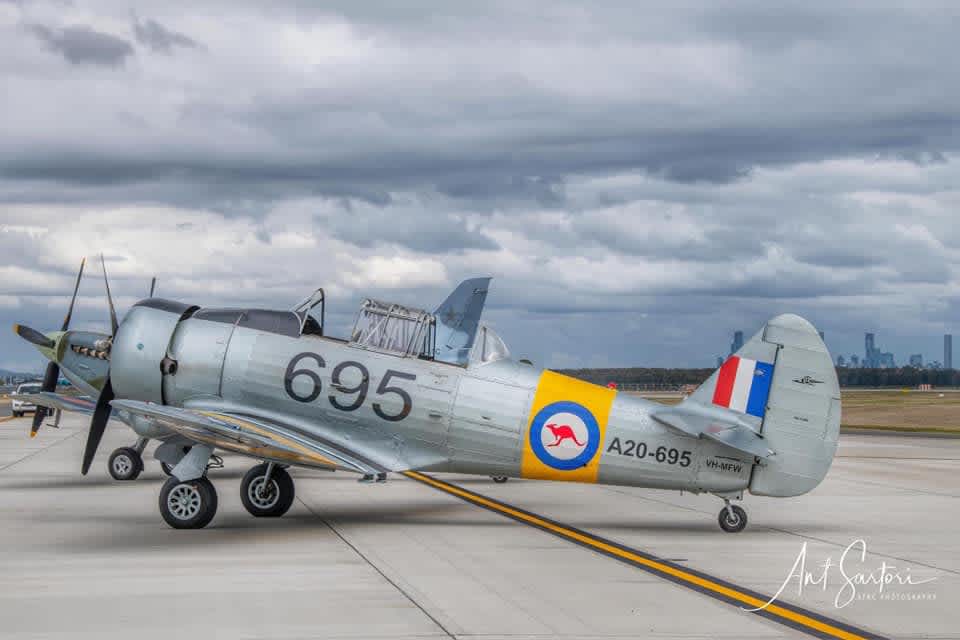 Ding Duck and his creator, Gary Clark are taking an Adventure Flight in an ex RAAF Wirraway aircraft booked through Caboolture Warplane & Flight Heritage Museum. It is happening Saturday morning, January 16.
To support this local business, Gary will be available from 11.00am at the Museum to sign his cartoon books. Never previously done, there will be photo opportunities with Gary and Ding Duck too!
The Museum opens at 9.00am so you are welcome to tour through this fascinating aviation collection while you wait for Gary and Ding to return from their flight. Entrance fee is very reasonable at $10 each for adults, $7 each for seniors and $5 each for children. Address is: Caboolture Warplane & Flight Heritage Museum, Hangar 101, 157 McNaught Rd, CABOOLTURE. Ph. 07 5330 1969.
Just for the day, there will be Ding Duck Cartoon Books, Coffee Mugs, T Shirts and Stickers available for purchase.
Please support this local business and have fun at the same time. You must get your photo with Ding Duck! Woohoo! Share it on Facebook and tag Ding Duck and Caboolture Warplane Flight Heritage Museum so we can post you on our Facebook profiles!
Look forward to seeing you Saturday…….Gary and Ding!